Bringing those living with cancer diagnosis closer together!
Building a community
We are launching our new 'Community' feature which will help and build a community, where people with the same or similar medical conditions from around the world can connect, all while maintaining privacy.
The importance of a community
In joining this community of support, you can learn from other individuals' first-hand experiences cancer and cancer related diagnosis, sharing symptom and management strategies, advocacy tips, and so much more.
Get started on Zamplo and stay tuned for the release of this feature!
Here is how Zamplo can help you through your health journey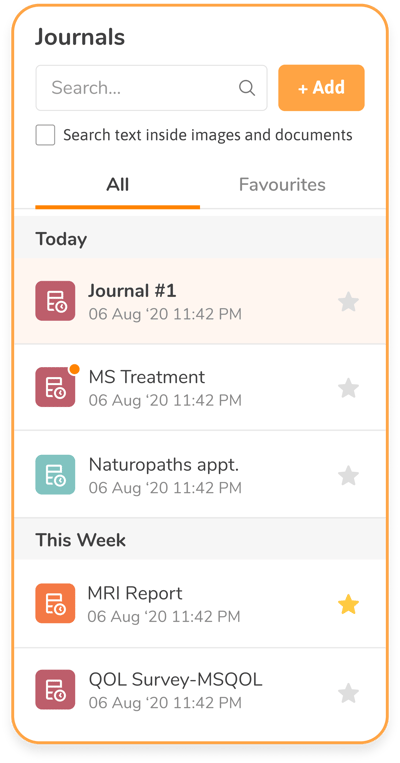 Create a "Virtual Binder"
Create journal entries with your symptoms, medications/supplements, activities, health data, notes and questions.
Easily take a photo with your smartphone or tablet of health information including lab results, MRI/CT/PET scans, blood work, prescriptions and referrals and save as attachments to a "virtual binder"
Zamplo premium uses optical character recognition, to easily search keywords through your virtual binder.
No more flipping through pages!
Ditch the physical binders and have true data portability with everything you need, where and when you need it.
Read more about the benefits of journaling throughout your health care journey.
Easily share your information
Invite a Caregiver
Friends and family often play a huge role in your health care journey.
Instead of passing around a binder, invite a caregiver to contribute to your virtual binder.
They too can easily scan, enter and manage your health care information.
Invite a member from your Careteam
Instead of telling your story over and over again, invite a member of your Careteam to contribute, manage and view your health care information.
You control the level of access of your Caregivers and the members of your Careteam.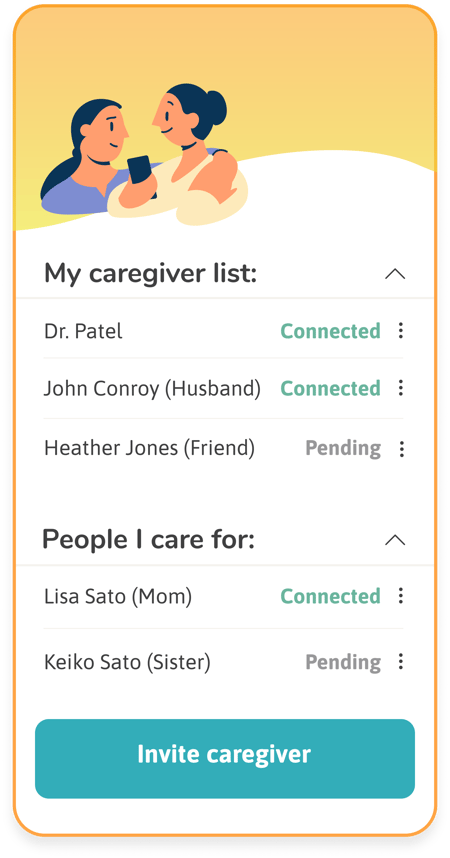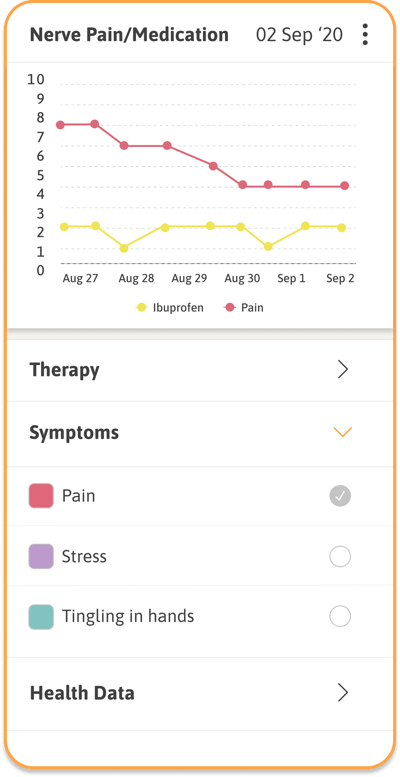 Graph your health data
Throughout any cancer health journey, patients and caregivers collect overwhelming amounts of health data and information.

Using Zamplo, you can track, graph, analyze and view trends in your symptoms and screenings, activities, and health data.

By better understanding, your trends in your health data, will allow for more informed decision-making and enhance your engagement at your medical appointments.

Read more about the Importance of taking control of your Health Care Data.
Create Reports
Whether it's the uncertainty or the frustration of telling the same story to four different health care providers in one day your health journey can leave you exhausted when you need your energy the most.

Before your next screening, create a report to summarize the information in your journal entries to provide a snapshot of your symptoms, physical changes, medications, health data, treatment regime, and any questions regarding cancer diagnosis .

Read more from a Patients perspective about leading your own Health Journey.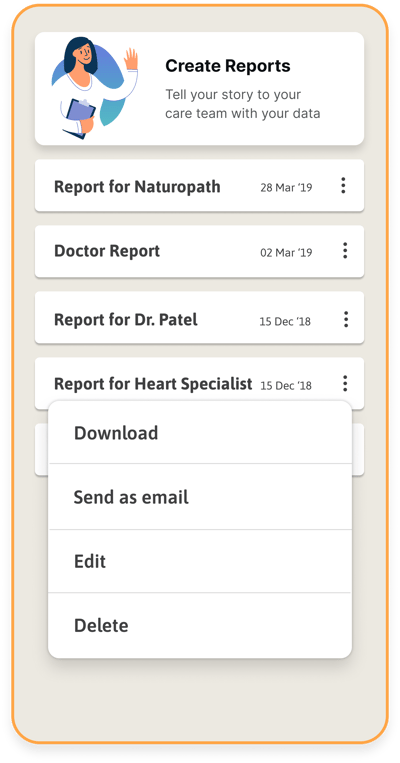 Create Routines
We know you have a lot to remember...

Keeping track of your medication, symptoms and mental health check-ins can be overwhelming.

Let us help remind you!

Set up a routine by entering and creating reminders for reoccurring medications, supplements and activities while tracking health data and symptoms.
Zamplo connects to Health Canada Drug Product Database to provide accuracy with your medications and supplements.
Read more about setting up a Personalized Zamplo Routine.
Privacy By Design
Each user has complete control over the collection, use and disclosure of personally identifiable information. Any identifiable information will only be collected for research with the informed consent of users.
Security By Design
We ensure that Zamplo security is continuously monitored, tested and enhanced to keep your data safe.