Our Story
Zamplo was cofounded by Shaneel Pathak based on his own experience caring for his late wife during her journey as a cancer patient. Shaneel understood the significant challenges patients and their caregivers face during treatment, including having limited tools to manage care and to support making informed decisions.
Zamplo (formerly ZoeInsights) is designed to empower people to be at the center of their own health journeys based on what is most important to them.
Shaneel Pathak

, B.Eng, MA, PMP

Co-Founder, Chief Executive Officer
Zamplo was born from a desire to improve how patients and their caregivers manage complex illnesses. Shaneel faced these challenges in 2013, after his late-wife was diagnosed with Stage-4 lung cancer. During their four year journey, Shaneel realized that there were limited digital tools available to consolidate and collate the scattered information for himself, family and their care-team. Shaneel co-founded Zamplo with the ultimate goal to empower patients with their own healthcare data to correlate effects, and reduce the emotional fatigue and financial impact.
Shaneel has a B.Eng. in Computer Engineering, a M.A. in Political Economy and has worked in six countries as an IT management consultant. His business and personal experience influenced the design of Zamplo. Shaneel is a speaker on the power of health data in your hands at healthcare conferences across Canada; a pilot and avid traveler.
Cory Kapser

, PhD

Co-Founder, Board of Directors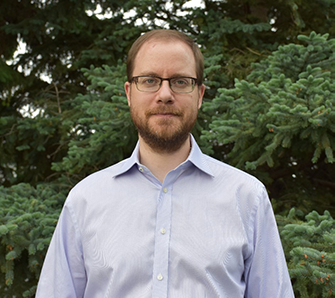 Cory and Shaneel became friends through their wives, who used to work together. When Shaneel explained the challenges he and his wife were facing during her cancer journey, Cory realized that there was a software solution that could be created to help others in similar situations.
Cory is a senior software developer and technical lead with a strong history of delivering solutions in time sensitive and resource limited environments, including startups. He has a B.Sc in Computing Science from the University of Alberta and a PhD in Computer Science from the University of Waterloo. When not in front of computer, Cory can rebuild a carburetor with his eyes closed and dreams of converting a classic pick-up into an electric vehicle.
Mike Urquhart

, CPA, CA, MBA, ICD.D

Board of Directors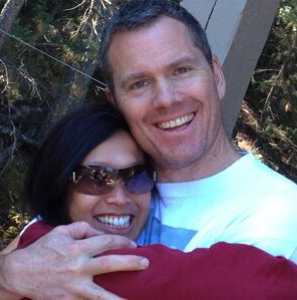 Mike's passion for Zamplo is driven by his experience as a caregiver to his wife Lorraine, who passed away from NUT carcinoma in 2014. In addition to supporting Lorraine through her journey, he continues to focus on his own physical and mental health challenges, as well as those of his two children.
Mike's passion and industry experience, together with his educational background make him well suited for his role. Most recently he was the COO at cybersecurity start-up Passportal until its  exit to SolarWinds in 2019.  Mike is a Canadian CPA, CA, has an MBA from the globally recognized Kellogg-HKUST program, and is a member of the Institute of Corporate Directors.  He is also a certified personal fitness trainer, and you'll see him blogging regularly about both being a caregiver, preventive care and health optimization.
Utkarsh  Subnis

, PhD, MAHc, MBBS
Senior Medical Science Liaison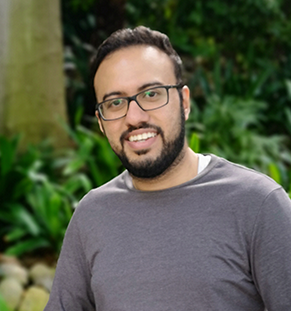 Utkarsh's experience and training made him realize that healthcare systems around the world have serious problems that can be addressed effectively if we know how to really keep patients, caregivers and families at the center of their problem-solving efforts.
Utkarsh's passion for Zamplo comes from the inspiration and product design derived from real-world experiences of patients and caregivers, similar to the co-founder's experience as a cancer caregiver. That is why healthcare data collaboration features such as Caregiver Access were built-into Zamplo's DNA from the beginning.
As a physician and caregiver to his mother and extended family that lives thousands of miles away, Utkarsh's vision is that Zamplo will help with remote management of healthcare data and empower patients and caregivers to advocate for the best treatments available worldwide.