Our Story
Zamplo was cofounded by Shaneel Pathak based on his own experience caring for his late wife during her journey as a cancer patient. Shaneel understood the significant challenges patients and their caregivers face during treatment, including having limited tools to manage care and to support making informed decisions.
Our Mission
To empower people with the resources, knowledge, and tools they need to mobilize and understand their personalized health data, to connect meaningfully with the global health community, and to spend less time on health care and more time living their best possible lives.
Our Vision
A global health community centered on individuals and founded on data which recognizes the importance of every community member (including caregivers, peers, practitioners, researchers, advocates, payors, etc.).
Shaneel Pathak
Co-Founder, Chief Executive Officer
Zamplo was born from a desire to improve how patients and their caregivers manage complex illnesses. Shaneel faced these challenges in 2013, after his late-wife was diagnosed with Stage-4 lung cancer. During their four year journey, Shaneel realized that there were limited digital tools available to consolidate and collate the scattered information for himself, family and their care-team. Shaneel co-founded Zamplo with the ultimate goal to empower patients with their own healthcare data to correlate effects, and reduce the emotional fatigue and financial impact.
Shaneel has a B.Eng. in Computer Engineering, a M.A. in Political Economy and has worked in six countries as an IT management consultant. His business and personal experience influenced the design of Zamplo. Shaneel is a speaker on the power of health data in your hands at healthcare conferences across Canada; a pilot and avid traveler.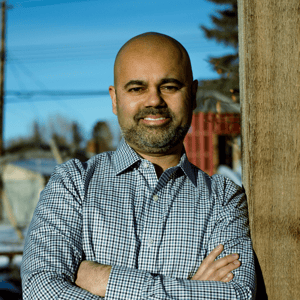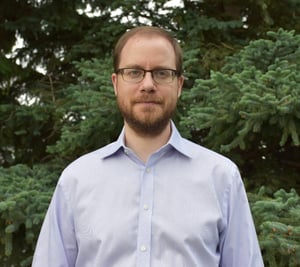 Cory Kapser
Co-Founder, Chief Technology Officer
Cory and Shaneel became friends through their wives, who used to work together. When Shaneel explained the challenges he and his wife were facing during her cancer journey, Cory realized that there was a software solution that could be created to help others in similar situations.
Cory is a senior software developer and technical lead with a strong history of delivering solutions in time sensitive and resource limited environments, including startups. He has a B.Sc in Computing Science from the University of Alberta and a PhD in Computer Science from the University of Waterloo. When not in front of computer, Cory can rebuild a carburetor with his eyes closed and dreams of converting a classic pick-up into an electric vehicle.
Mike Urquhart
Co-Founder, Board of Directors, Chief Operating Officer, Chief Financial Officer
Mike's passion for Zamplo is driven by his experience as a caregiver to his wife Lorraine, who passed away from NUT carcinoma in 2014. In addition to supporting Lorraine through her journey, he continues to focus on his own physical and mental health challenges, as well as those of his two children.
Mike's passion and industry experience, together with his educational background make him well suited for his role. Most recently he was the COO at cybersecurity start-up Passportal until its  exit to SolarWinds in 2019.  Mike is a Canadian CPA, CA, has an MBA from the globally recognized Kellogg-HKUST program, and is a member of the Institute of Corporate Directors.  He is also a certified personal fitness trainer, and you'll see him blogging regularly about both being a caregiver, preventive care and health optimization.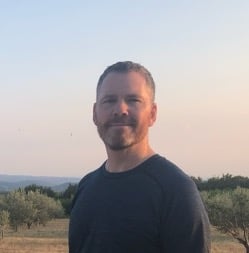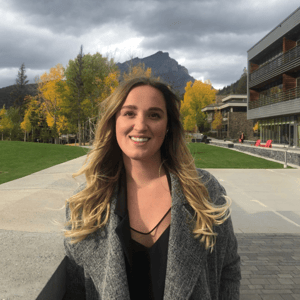 Katherine-Ann Piedalue
Marketing Manager, Clinical Research Relations
Katherine-Ann holds a BA in Psychology with a minor in Religious Studies from the University of Calgary. Since graduating, she has worked in Psychosocial Oncology and has extensive knowledge in research development. She has been involved in conducting several clinical trials and has contributed to 15 publications.
Julie Deleemans
Clinical Research Strategist
Julie is a stage 4 laryngeal cancer survivor, diagnosed in 2006, at the age of 18. She has a PhD. in Medical Science at the University of Calgary Cumming School of Medicine.

Through her research and advocacy work, Julie is passionate about helping other people affected by cancer. Her future goal is to establish a program of research that integrates prebiotic and/or probiotic supplementation with diet and exercise-based interventions aimed at preventing or reversing some of the negative long-term treatment-related effects that many cancer survivors face.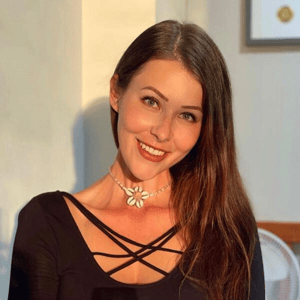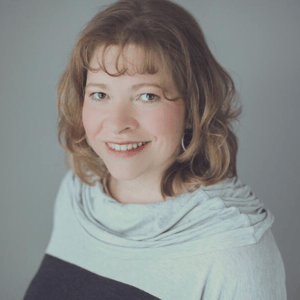 Wendy Lerch
Back Office Manager
Wendy joined the Zamplo team in 2020 and is responsible for the day to day finance activities, payroll, and HR.
Wendy has the heart of an entrepreneur. She loves working for Zamplo because Zamplo is empowering people to see the "facts" of their health data, and go on to seek better guidance from their health care teams. This empowerment is crucial as indivduals each manage the multitude of nuances in our health journey.
Carissa Waynert
Product Manager, UX Designer
Carissa joined the Zamplo team in 2021 while completing her Bachelor's degree in Design, majoring in Interaction Design. Carissa works closely with the team to design, develop, and test the usability of the Zamplo app.

Her passion for Zamplo stems from a love of human-centered design and a personal goal of empowering those who struggle with mental health.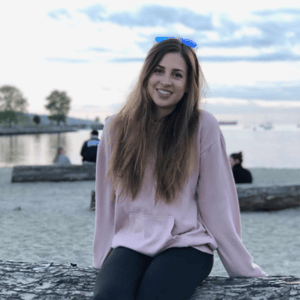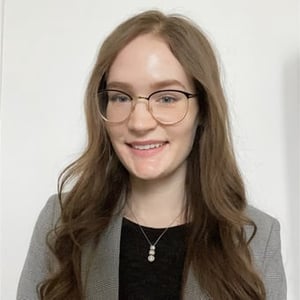 Alexa Smith
Marketing Specialist
Alexa joined the Zamplo team in 2020 and has since completed her Bachelor's degree in Business Administration from Mount Royal University - majoring in Marketing and minoring in International Business.

Her passion For Zamplo comes from watching a loved one survive cancer and witnessing the challenges that come with that health journey. From this experience, she better understands the value that Zamplo can provide for others.
Laura Pinzon
Marketing Specialist
Laura joined the Zamplo team in 2021 and has since completed her Honours Bachelor of Business Administration degree from Mount Royal University. Laura double majored in Marketing and General Management, with a concentration in Innovation and Entrepreneurship.

Laura has lived experience as a caregiver to family members with cancer and dementia. She is passionate about Zamplo as she understands the importance of empowering others through their health journey.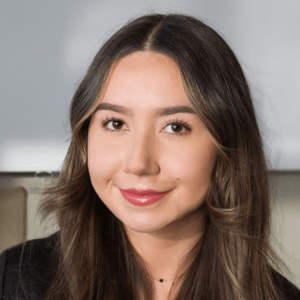 Your Health Data In Your Hands