What is the Alberta mBC Support Platform?
The mBC Support Platform provides an easy way for you and your caregivers to track medications and symptoms, prepare for appointments and access credible and relevant health information. Through the platform, you are able to search for clinical trials and connect with others living with mBC.
Designed by mBC Patients for mBC Patients
The platform has been designed by metastatic breast cancer patients using an Alberta-based health platform called Zamplo. Dr. Nancy Nixon co-created the application features with patient advisors to serve mBC patients across Alberta.
Goal of the Support Platform
This platform aims to improve decision-making and care for patients with metastatic breast cancer.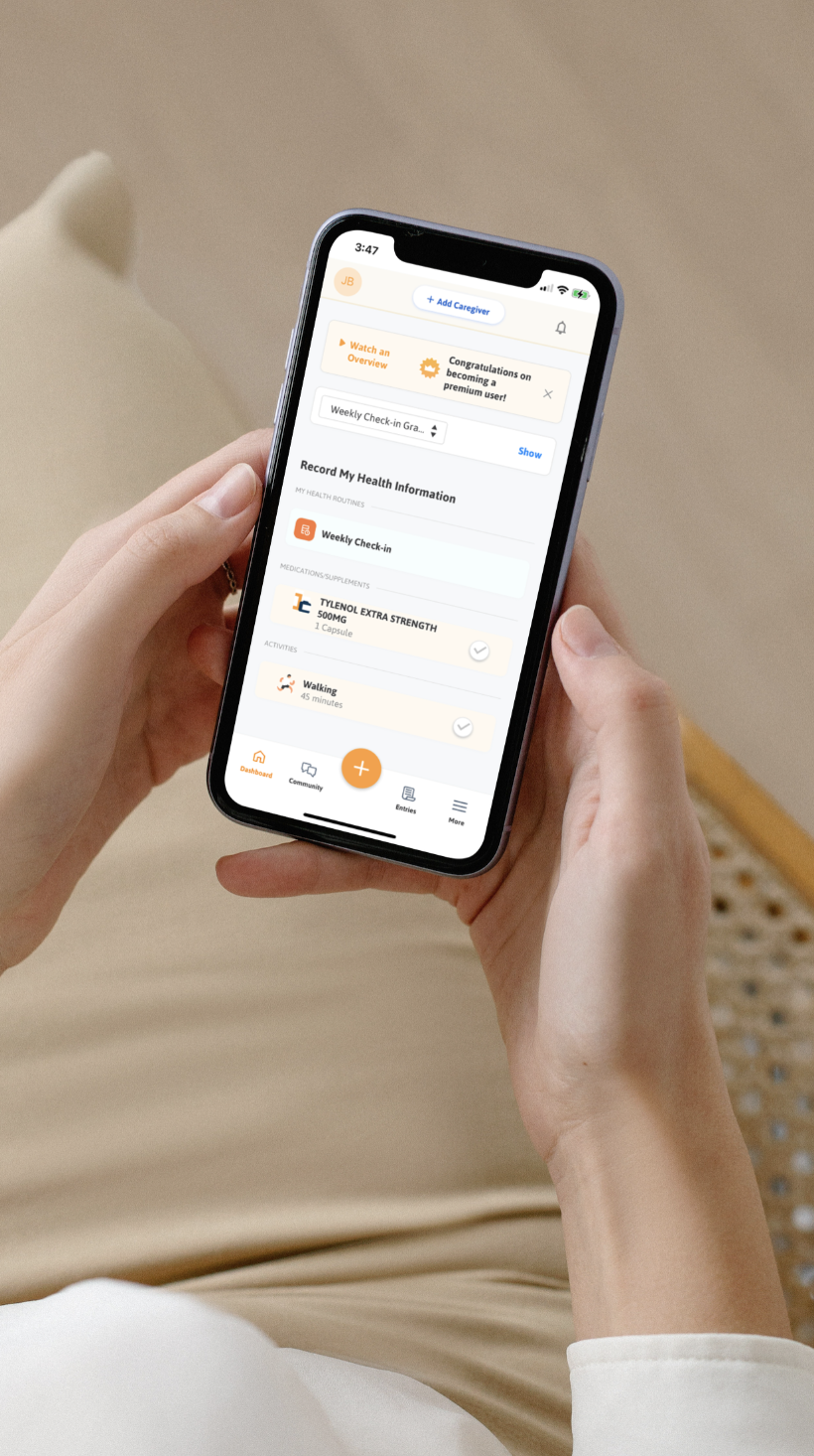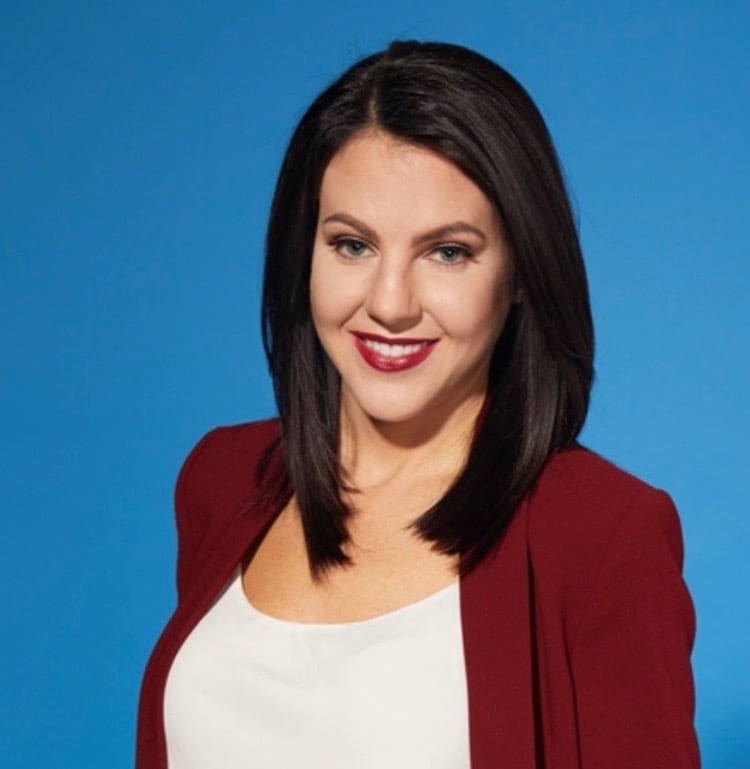 Meet the Co-Creator
Dr. Nancy Nixon, MD FRCPC
Dr. Nancy Nixon is currently a full time medical oncologist and researcher at the Tom Baker Cancer Centre and Assistant Professor at the University of Calgary. Her work focuses on providing systemic therapies for cancer patients and she is involved in clinical, translational, and health services research.
To learn more about Dr. Nancy Nixon and her work, click here.
Security and Privacy By Design
Zamplo, as a connected health platform, has been designed with security and privacy at its foundation. Regardless of your privacy-related decisions, we will ensure that our security is continuously monitored, tested and enhanced to keep your data safe.
Each user has complete control over the collection, use and disclosure of personally identifiable information. Any information that is de-identified and aggregated will only be used for research purposes, not marketing. Any identifiable information will only be collected for research with the informed consent of users.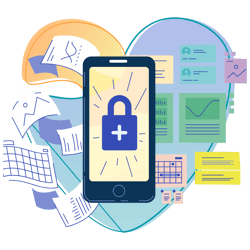 Support Platform Features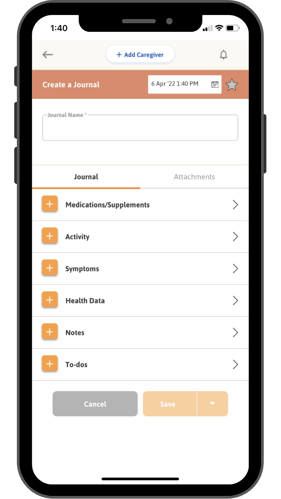 Create a "Virtual Binder"
Ditch the physical binders and have true data portability with everything you need, where and when you need it.
Create journal entries with your symptoms, medications/supplements, activities, health data, notes and questions.
Easily take a photo with your smartphone or tablet of your health information including lab results, MRI/CT/PET scans, blood work, prescriptions and referrals and save as attachments.
See Your Health Journey
Create an easy-to-view presentation of your clinical history. With this feature, you can customize a timeline of your important health events, such as new prescriptions and key appointments.
You can filter and add new events to your timeline, including:
Medication & Supplements
Documents & Images
Custom Notes categories
Export your Health Journey at any time as a PDF.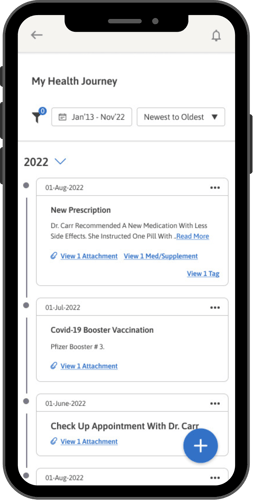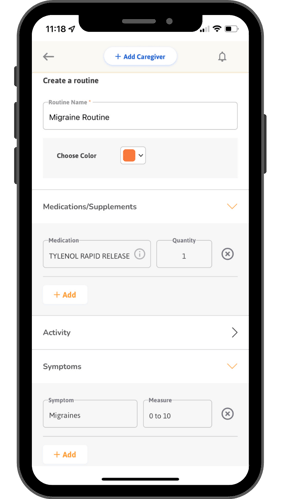 Create Routines
We know you have a lot to remember...
Keeping track of medications, monitoring symptoms, diet and food intake, movement and exercise, and mental health check-ins can be overwhelming.
Let us help remind you!
Set up a routine and create reminders for reoccurring medications, supplements and activities while tracking health data and symptoms.
Invite Caregivers and Careteam
Invite a caregiver
Instead of passing around a binder, invite a caregiver to contribute to your virtual binder. They too can easily scan, enter and manage your health care information.
Invite a member from your Careteam
Invite a member of your Careteam to contribute, manage and view your health care information.
You control the level of access that Caregivers and the members of your Careteam have.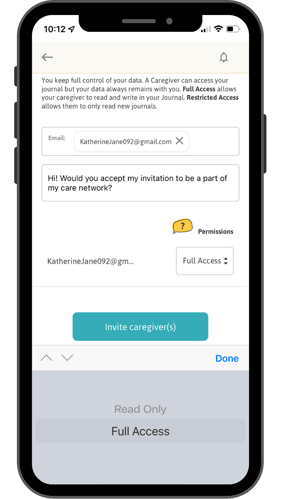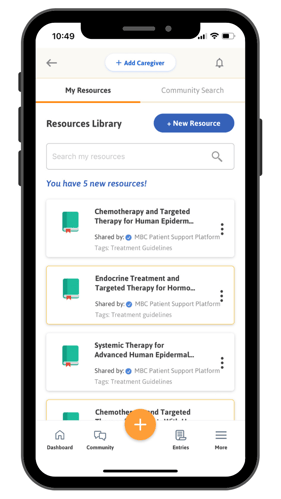 Access Health Resources
The Health Library is a central location to find information specific to mBC. With your account, you will have access to prepopulated resources specific to your subtype.
These resources have been chosen by an oncologist and include websites, videos, images, and documents.
Create a Community of Support
With the Community feature, as a patient, you can connect with others living with mBC or who have a similar diagnosis.
As a caregiver, you can connect with others caring for a patient with mBC.
Find support in a community of peers. You can chat one-to-one and learn about symptom and management strategies, wellness and advocacy tips, and more.
Your conversations are encrypted and never shared.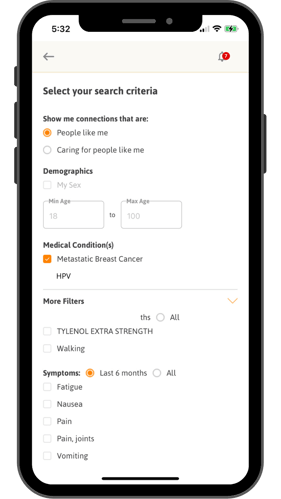 Support Platform Partners