Support for PCOS (Polycystic Ovary Syndrome)

Polycystic ovary syndrome (PCOS) is a hormonal condition most commonly affecting women of reproductive age. As discussed in our previous blog, What is PCOS blog, the ovaries produce an abnormal amount of the male hormone androgen. Women with PCOS may develop small cysts (fluid-filled sacs) within the ovaries, leading to eggs not being released regularly enough. Aside from reproductive challenges, PCOS may result in several other complications, such as type 2 diabetes or high blood pressure, that also may be important to note. (Johns Hopkins Medicine)
What to do if you think you have PCOS:
So, you have been doing some research, read over our What is PCOS blog, or have noticed that you have one or multiple of the symptoms commonly associated with PCOS (weight gain, excess hair growth etc.). Let's discuss some of the possible steps you could take to determine if you have PCOS.
There are multiple online tools, often in the form of apps, that could assist you when learning more about PCOS. These tools will allow you to be more engaged in your health if you are still unsure if your symptoms are related explicitly to PCOS. AskPCOS is just one of many apps that can provide you with the information you need to make informative decisions.
AskPCOS offers various features that can help users better understand PCOS, symptoms involved, and even give access to health professionals that can further your knowledge surrounding PCOS.
While some online sources can provide a simple overview of PCOS, discussing any concerning symptoms with your doctor/healthcare provider for an evaluation is the best option to find out more and to start the diagnosis process.
In addition to discussing your symptoms with your doctor, they will often also ask about your medical history to diagnose PCOS. Seemingly, one of the most common tests for PCOS is a physical exam including a pelvic examination, which will provide better insight into the health of reproductive organs on both the interior and exterior of the body. Since some of the symptoms associated with PCOS can also be the result of other medical conditions, your doctor may recommend some other tests, which will provide better insight on the health of reproductive organs on both the interior and exterior of the body.
Due to some of the symptoms associated with PCOS can also be the result of other medical conditions, your doctor may recommend some other tests to get a diagnosis; these include:
Ultrasound:

This test will examine the appearance of sexual organs, such as the appearance of the ovaries, to see if they have cysts or the lining of the uterus.

Blood Tests:

This test will examine hormone levels in the body, especially androgens. Blood glucose, cholesterol, and triglyceride levels may also be checked to get a better idea if PCOS is the proper diagnosis.

(Johns Hopkins Medicine)
The diagnosis period can be stressful. Through using trustworthy online sources, and having a conversation with your doctor, you can begin to better understand your diagnosis, and develop a treatment plan that will work best for you.
Just diagnosed with PCOS and don't know where to start?
There are support options.
So, you have just been recently diagnosed with PCOS. This can be an overwhelming time, as your doctor would have most likely provided you with a handful of ways to treat symptoms associated with your PCOS, and may have suggested lifestyle changes to make as well. While medications and lifestyle changes suggested by your doctor will help you along your PCOS journey, having PCOS can still be a stressful and isolating experience, which is why it can be comforting to find support.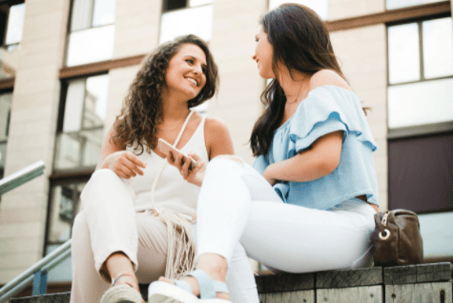 Support may look different from person to person, and it is often dependent on what you are comfortable with. PCOS has a variety of support opportunities available, that range from individual support, such as offering ways to easily keep track of your lifestyle, or social support such as discussion groups.
Support for PCOS
National Sources
PCOS Awareness & Support Group – Canada, is a Facebook group that allows
its members to connect, ask questions, post personal stories, and provide words of encouragement. If you already have a Facebook account, this support group is easily accessible and private, much like any other PCOS support group that utilizes social media platforms.

PCOS Awareness Association/Shades of Teal Network. This association is a paid membership, which offers tools, resources, products, and services to enhance the lives of individuals with PCOS. Additionally, they provide access to an exclusive community with monthly events aimed at helping individuals with PCOS. While the association is based out of the United States, their services expand to various countries, and their medical advisory board has two doctors located within Canada.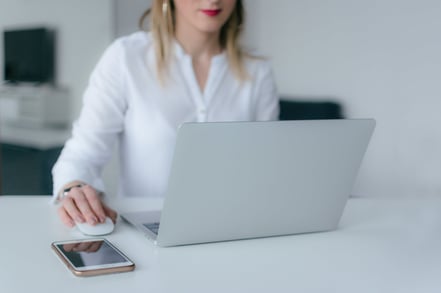 While these are just two specific examples of possible support that you can find at a national level for PCOS, these are not the only options that you will be able to find, and some additional research may help you find the perfect support opportunity for you.
Provincial Sources
Looking for some support options that are a little closer to home? There are plenty of support opportunities that you can find at a scale smaller than Canada or beyond.
PCOS Support Group- Alberta, Canada, focuses on connecting others who have PCOS and live in Alberta specifically.
Natural PCOS Support Group with Dr. Samina Mitha, ND, which is open to any Canadian, but has more of a focus on the province of Ontario. This Facebook support group aims to create a community of members who have PCOS and provide them with resources and information to live a healthier life with PCOS. While these examples are specific to Alberta and Ontario, finding these social media groups are often not overly difficult to find.
PCOS Together, focuses on Albertan women with PCOS, providing studies, events, Q&A opportunities, and tools that can help them with nutrition, or navigating the healthcare system. Provincially focused groups such as this can be extremely beneficial for PCOS support, as they offer almost every kind of service one may need, at a more personal level. Conducting research to find similar organizations located in your specific province could be excellent in helping you find the support you want for PCOS.
Navigating a new health diagnosis, such as PCOS can be an overwhelming experience, and you may feel like you need more support. You are not alone on this journey; there are so many different ways to receive support to find what is best for you.