Are you caring for a loved one?
Caring for a loved one, whether it is a spouse, child, parent or friend, can be one of the most difficult times in a person's life. This page is where we will continue to gather resources from other caregivers, patient and caregiver support organizations, researchers, and an assortment of health care providers.

We hope that you will find it useful as you think about your goals and navigate the challenges of being a caregiver.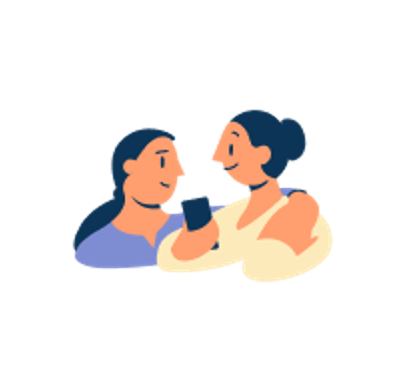 GOALS
Defining hope and your new normal, because not just the patient has a new normal
While this list is by no means exhaustive, below are some very common goals to consider when caring for a loved one:
Improve quality of life
The most common goal of a caregiver is to improve the life of the their loved one as they deal with their medical condition.

Communicate, adapt and support
Not every patient is the same, and the role of the caregiver is often defined by the needs and personality of the patient.
So a common goal for each caregiver is commonly to understand the patient's goals, their needs and personalities, and adapt how they support them accordingly.
Mental health checkins
Often supporting the mental health of the patient is more important than involvement in physical treatments, as this is often an area where the caregiver can make a significant difference.
Stay up to date
While patients typically take ownership of the medical conditions, caregivers often need to have a general understanding of the medical condition(s) impacting the patient, and the treatment plan they are supporting.
Figuring out a new normal
Depending on the relationship with the patient, a goal of the caregiver could be being a partner in figuring out the new normal for both the patient and themselves.
CHALLENGES
Every journey is unique, but many of the obstacles are similar
Discuss the various potential challenges to the patient, including:
Learning curve
Unless they are health care providers, caregivers normally have little to no experience or expertise related to the applicable medical condition(s) or providing care related to it. This generally results in a steep learning curve to educate themselves, but also can result in uncertainty in supporting decision making and helping the patient advocate for themselves. It can also create tension with the patient if they have differing opinions.
Checkin with yourself, your mental health is important

Being a caregiver comes with its own mental health challenges, including feelings of fear, helplessness, anger, bitterness and frustration. It can also lead to anxiety and depression.
Keeping everyone informed
When there are multiple caregivers, who can be in different locations, it can be difficult to effectively communicate and make decisions. This can be particularly stressful when location creates differences in the level of involvement in care.
Managing relationships
Caregiving can create a significant strain on relationships, both when the parents are caring for a child, or if one person in the relationship is caring for the other.
While receiving treatment of a medical condition can be very draining physically and emotionally for patients, it is similar for caregivers, except instead of the physical impact of treatment, it is often taking on additional responsibilities for the patient that causes the drain.
Preparing for the future
For the care of a child, the need for a record of what has happened is important to inform the child's future decision making when they are independent and the caregiver is no longer available to answer questions.